Welcome to the Ray's Midbell Music "In-Store" Page
You're in the right place for rentals & paying your bill. If you're looking for our full featured e-commerce store, please visit www.midbellmusic.com. If this is during regular business hours, feel free to give us a call at the store (800-798-1000) for live customer service.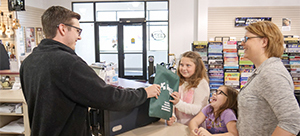 Ray's Midbell Music offers unbeatable options for band & orchestra. From top quality in sound, look, and feel, to our 100% maintenance coverage, Midbell has become the premier provider of musical instruments and accessories in the Sioux City Metro Area and beyond.